Dealing with Redundancy - Part 5 - Finding a New Job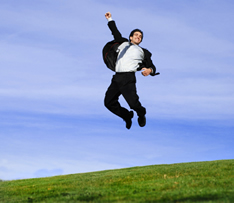 There are jobs out there and with the right help, advice and know how you'll soon be on your way to a new job
During the last 4 steps of this series we have looked in detail at your rights, the financial and psychological impact of redundancy and what to do if you are considering retraining. In this fifth and final step we are looking at effective ways to find a new job.
Finding a New Job
There are a number of valuable resources you should take advantage of when job hunting. Here we list the list the key ones along with the best ways to take advantage of them.
Job Boards
Naturally, we believe that job boards/job sites such as AllChichesterJobs are a great way to keep abreast of all the local jobs in your area. There are a number of advantages to checking a job board regularly; one of them being that increasingly employers only use job boards to advertise their vacancies as there is a significant cost saving to them in doing so. Unlike most local newspapers, we also publish jobs on a daily basis so you don't have to wait until a certain day each week to find out the latest jobs.
Top Tip: By creating a job alert with us we can send relevant jobs straight to your email every day – so you won't miss out if you forget to visit the website on the day when your dream job is advertised.
Recruitment Agencies
There are a number of local recruitment agencies who specialise in placing job seekers in full time, part time, temporary or contract positions. By phoning them to make an appointment you can discuss your needs and register your interest in future positions.



Top Tip: If you have a specialist skill such as medical or IT check to see if there is a local specialist recruitment agency who might be able to help.
Local Press
Consult your local papers for the range of jobs they commonly have on offer. You will usually find job listings in a separate section of the paper.
The Job Centre
Whilst you are out of work then your local Job Centre can aid in a variety of ways. Firstly, they can offer you helpful advice to maximise your chances of getting into employment like how to write a CV, interview tips and how to apply for a job. They can also advise and aid you in applying for the relevant benefits whilst you are looking for employment. In addition they also have a variety of schemes which can help you if you have difficulties getting into work. They can be of particular help if you have a disability. You can also find vacancies being advertised on behalf of local employers.
Top Tip: The Job Centre has many jobs available so ensure that you know exactly which kinds of jobs you are looking in order to prevent from wasting your valuable time applying for positions which are not suitable.
Trade Magazines
Don't forget that if you work in a specialist area such as law or construction there are a number of trade magazines available which usually have jobs advertised in the back.
Don't Wait for Jobs to Come to You
Instead of waiting for jobs to come to you there are a number of ways in which to go to the jobs.
Send Out Your CV
When your CV is up to scratch (why not look at our CV tips page for more advice on this) make a list of potential employers who might be looking for someone with your skills. Post or drop in your CV with a covering letter explaining why you would make a valuable employee. Don't forget that by registering with us you can opt to allow local employers look at your CV and be 'head hunted'.
Cold Call
If you have a highly specialised skill then it might be worth identifying potential employers and calling them to ask about available positions. Remember that before a position is advertised it will have been thought about for some time. Generally the Human Resources Department will have in depth knowledge of up coming positions.
Top Tip: A friendly conversation with someone will help make you memorable so if you then send in a CV you improve your chances of being considered.
Network
Don't forget to ask around amongst your friends, family and past colleagues as they may be aware of jobs that you have missed or are yet to be advertised.
Top Tip: Some companies offer incentives to workers if they recommend potential employees to them so you never know what opportunities might present themselves this way.
Don't Give Up
Finally, don't give up hope. There are jobs out there and with the right help, advice and know how you will find a suitable job. For advice on other job seeking issues including interview tips when not check out our resource section.
The following resources may prove helpful to your job hunt:
Additional resources for people
in the Chichester area
The following organisations are based in Chichester (or near to Chichester), we hope you find them to be useful.
Job Centre Plus (nearest to Chichester)
Chichester Jobcentre Plus
5 Southgate
Chichester
West Sussex
Tel: 01243 224162

If you contact any of these organisations, please mention that you found their details on AllChichesterJobs.com - thank you.
If you would like your organisation to be listed here (for free), please send us a message or give us a call
AllChichesterJobs is Chichester's dedicated recruitment website. We focus on helping people find jobs in Chichester and the surrounding area. If you are looking for a job in Chichester we hope you will find our website to be an invaluable tool to help you find that perfect job »
For employers looking to hire staff in the Chichester area we offer a very cost effective recruitment advertising solution.
Management Articles for Employers & Careers Advice for Employees
Submit an Article
If you have advice to offer, why not submit an article and get some great PR in return.